Samavartana
Samavartana (IAST: Samāvartana) (literaly, graduation) is the ceremony associated with the end of formal education of Vedas in 'Gurukula' or 'Pāṭhaśāla'.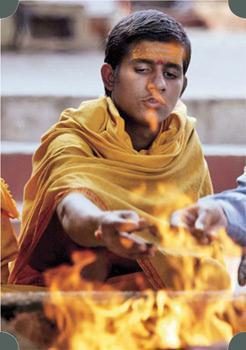 This ceremony marks the end of student hood. This also marks the end of Brahmacharyaasrama of life. (Citation: Mn.3.4)

The Samavartana (Sanskrit: समावर्तन, Samāvartana), also known as Snāna, is a Hindu sacramental ritual (Saṃskāra) that was performed at the close of the Brahmacharya period and marked the end termination of the student life.